Pigmentation and Brightening
Bright, beautiful skin is just a step away.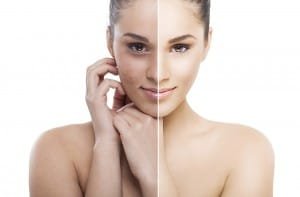 Sometimes skin pigmentation becomes uneven, often as a result as changes in the body. This is especially common in pregnant women; though frustrating, there are a number of treatments available to deal with this issue and restore complexion and pigmentation. Ottawa's Dermis Advanced Skin Care clinic has many options available that will suit your needs and give you the results you want. In some cases, we are also able to diminish the
appearance of stretch marks. Our treatments are effective for all skin tones, so please don't hesitate to contact our skin care specialists today to discuss what we can do for you.
Treatments
NEW!

 Carbon Laser Peel 

$325

Five times more effective than chemical peels, this facial treatment is fast, safe, has minimal downtime, and is suitable for all skin types. Combining Lutronic's Spectra dual-mode laser technology with medically activated carbon, the treatment removes damaged outer layers of skin and stimulates the production of collagen in underlying layers, all while minimizing skin pores. This procedure is also an excellent purifying process for deep cleaning and is very effective at controlling sebaceous secretion, inflammation, and acne. This treatment can be used on active acne.
Chemical Peel 
$175
We offer Alumier MD chemical peels to improve skin's texture and tone through the exfoliation of skin cells. This line of Health Canada-approved chemical peels offer solutions to aging, acneic or pigmented skin and are performed by trained skin care professionals who work with clients to create a personalized program to achieve desired results. Clients are provided with a post-treatment kit to help heal and soothe the skin while maintaining optimal results.
Microdermabrasion 
$130
This non-invasive, zero downtime procedure is used to resurface the skin. The uppermost, superficial layers of dead skin are gently exfoliated with a controlled flow of crystals. Microdermabrasion stimulates cell and collagen productions, reducing the appearance of large pores; additionally, oil, dirt, dead skin cells and bacteria are removed, leaving the skin healthier and free of acne bacteria.
Microdermabrasion + Enzyme Peel
$135
Combining mechanical and chemical exfoliation, this treatment will leave you with smooth, youthful, and rejuvenated skin. This procedure smooths, tones, and evens out skin while promoting the growth of fresh, new cells. Cellulose pulp is then used to polish the skin, an alternative to corundum crystals designed to reduce the likelihood of irritation. This treatment is ideal for sensitive skin.
Pure Vitamin C Infusion
$150
This GM Collin® treatment puts vitamin C to work for you! The anti-oxidant treatment uses stabilized vitamin C—a natural counter agent to the effects of sun damage—to brighten and smooth your skin, working against hyperpigmentation and fine lines.
TriFractional Resurfacing Treatment 
$350
As a leading Ottawa skin care clinic, we are proud to be equipped with trusted TriFractional Technology by Pollogen®. This non-invasive, state-of-the-art treatment dramatically improves the look of acne-scarred skin by making use of three pulse fractional technology to safely and effectively resurface your skin, with minimal discomfort and downtime. The TriFractional Radio Frequency Energy penetrates deep into the tissue of the target area, creating micro wounds that trigger the body's natural healing processes.