Electrolysis Ottawa
Softer, smoother skin—made simple.
When it comes to hair removal, electrolysis is a permanent solution that uses electric current to destroy hair follicles. The process is delicate and meticulous, requiring each individual hair to be treated by our skilled electrologist, often necessitating multiple treatments at our Ottawa skin care clinic. Due to the nature of human hair, there is no standard baseline for the number of treatments required before you get optimal results. The length of treatment is dependent on numerous factors, including diet, health, genetics, hormones, and the level of treatment desired.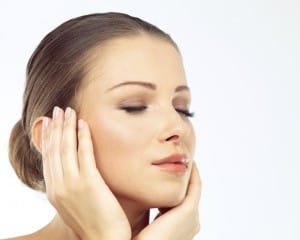 Electrolysis is also the only permanent hair removal treatment that works for individuals with blonde, grey, or red hair; laser hair removal is ineffective for these hair colours, as it works by targeting pigment.
Electrolysis can be used to treat the abdomen, legs, breasts, face, and eyebrows. Electrolysis is a non-invasive treatment with minor side effects. On occasion, patients may temporarily experience slight redness and/or tenderness of the targeted area. Our specialists are able to recommend topical creams that can help reduce discomfort and moisturize the dermal tissue.
Each minute of treatment costs $1.10, and the minimum session length is 10 minutes.
To learn more about this procedure and what a typical electrolysis treatment entails at our Ottawa skin care clinic…